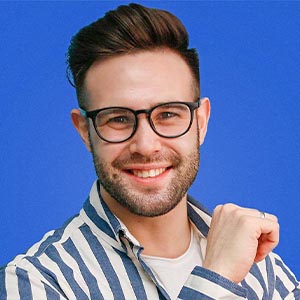 Bulat Gazizoff
In the beginning, I was skeptical about cosmetology. I am a young and active man, "what could a medical cosmetologist do for me? "- I thought.
Before I had gone to RK centre I had pimples and, my skin was dry and my face looked "tired" with undereye bags from not having enough sleep. I wasn't even noticing it as it has been this way for years.
During the consultation, Rufina has given me tips on how to take care of my skin, told me what to add and remove from my diet to have a better healthier skin.
After 2 treatments, 2 weeks of using Rufina's handmade cream and following her tips and advice my pimples were gone, face started looking cleaner and fresher. I was honestly surprised that my face could look so much different.
This is great that I can start taking care of my face from a young age. Rufina has magical hands and her tips and advice just work! Thank you, Rufina and thanks to your team!